How to Sleep Better by Visiting the Dentist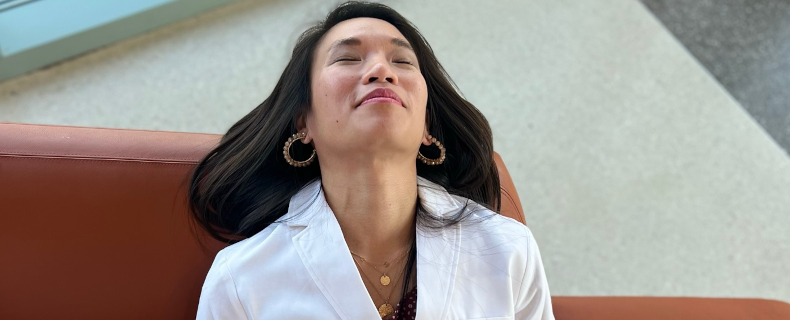 Dragging through the day because you didn't get enough rest the night before can seem like a nightmare. You may struggle to concentrate at work and continuously run for a caffeine fix to wake yourself up. Even though you may feel like you slept the whole time you were in bed, your body may not have received adequate rest. Our Louisville sleep apnea dentists at Exceptional Dentistry share on the blog today why you may wake up still feeling tired and how you can sleep better by visiting the dentist.
What is OSA?
Snoring is relatively common, but it may sometimes be the sign of a more serious problem known as obstructive sleep apnea, which is commonly abbreviated as OSA. Snoring is one of the most prevalent OSA symptoms, which occurs when the airway is obstructed by the soft tissue at the back of the throat while sleeping. In mild to severe instances, a person may startle awake dozens or more times throughout the night. Even though males are at a higher risk for this ailment, it may strike anybody.
Our dentists in Jeffersonville that treat sleep apnea explain that those who have one or more of the following characteristics almost always have a higher risk factor of sleep apnea.
Family background of the disorder
Older than 40 years
Obese or overweight
Deviated septum or sinus issues
Large tonsils or tongue
What treatments are available for OSA?
There is a common misconception that the only treatment for OSA is to use a CPAP machine while sleeping. For those who have trouble breathing, this device may help by directing a steady air stream down the windpipe to maintain an open airway. CPAP is an excellent therapy for moderate to severe cases of OSA, however, many patients find the machine annoying and cumbersome. Fortunately, our Shepherdsville sleep apnea dentists can provide a custom-made oral appliance that may be worn at night to bring the jaw forward while you sleep. The device is quiet, compact, and easy to clean. When wearing the oral appliance, the jaw adjustment aids in preventing airway obstruction and allows for easier breathing. In moderate situations, the method is simple, quick, and reliable.
Sleep Apnea Treatment in Jeffersonville, Indiana, and Louisville and Shepherdsville, Kentucky
Although snoring is often disregarded as a common human trait, there are additional underlying causes that can negatively impact your overall health and wellness. Avoiding treatment may cause the condition to worsen, and you may experience life-threatening situations or death. Sleep is crucial to your body's health, and when it doesn't receive adequate sleep, it may begin to fail over time. So, if you snore or know someone who does, encourage them to contact our Louisville dental office to schedule a consultation and find out more about sleep apnea and available treatments. Our experienced team can provide effective solutions that reduce or stop your snoring and can restore a better night's sleep. Please call Exceptional Dentistry at (502) 423-7868 or contact us online to request an appointment today.