Is it Okay to Put Off Fixing a Broken or Chipped Tooth?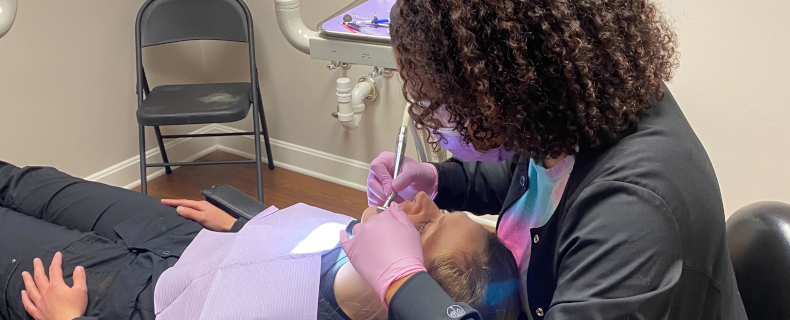 When a tooth cracks or chips, it may be a scary event since it can immediately change the way you look when you smile. Once the immediate shock wears off, you may decide that it's okay to put off getting your chipped or fractured tooth fixed. However, you may be doing more harm than good when you ignore these kinds of dental issues. Injuries to your teeth, especially those that result in cracks or chips, may have more of an impact on your smile than you would expect. That's why our Louisville family dentists at Exceptional Dentistry share more details on the blog today about delaying the repair of a broken or chipped tooth and the possible consequences if you choose to avoid treatment altogether.
Sensitive Teeth
In cases when the chip is little, our Shepherdsville family dentists may be able to simply smooth over the affected area and check for additional tooth damage. Nonetheless, you may notice greater tooth sensitivity if the damage to your chipped or broken tooth goes deeper. If you're experiencing increased sensitivity to hot or cold meals, sugary foods, or even the chilly air, it's probably because your tooth enamel has been compromised by a crack or chip. Ignoring the issue could cause it to worsen, as well as its painful symptoms.
Cavities
A tooth chip or fracture may be more than merely an aesthetic problem. When dental enamel breaks or chips, germs gain access to the softer dentin and pulp inside your tooth. With the enamel compromised by the break or chip, your teeth are less likely to be protected against acidic germs, which may lead to cavity development. Our family dentists in Louisville explain that if the tooth nerve becomes infected, you will either require root canal therapy or you may lose the tooth.
Tooth Loss
At the moment, a crack or chip may not seem like a major concern since you can't see or judge the severity with your naked eye. However, our Jeffersonville family dentists have specialized training to spot such issues, so they can assess the damage and offer effective tooth replacement options if needed. If you have a significant chip or crack that goes all the way to the base of your tooth, you should visit our dentists immediately. Your tooth is particularly susceptible to infection, sensitivity, and cavities and could lead to tooth loss without proper treatment.
Appearance
Damaged teeth are unattractive. You can't hide a minor chip on your front tooth, but it probably won't detract too much from your overall look. The ability to eat, smile, and talk with confidence may all be negatively impacted by even a little tooth damage, and the effects can be far more severe if the damage is extensive. It's not fun to deal with the discomfort and embarrassment that come along with a damaged tooth. Therefore, to prevent the condition from worsening, our family dentists encourage you to schedule an appointment immediately so that you can restore your brilliant smile.
Family Dentists in Jeffersonville, Indiana, and Louisville and Shepherdsville, Kentucky
No matter how tiny it seems now, a tooth fracture might worsen and eventually result in extensive repairs or, worst, tooth loss. If you've chipped a tooth, it's best to visit our Shepherdsville family dentists as soon as possible. In certain cases, we can even use the broken piece of tooth to fix the whole tooth. So, when you chip or crack a tooth, call Exceptional Dentistry at (502) 423-7868 or contact us online to schedule an appointment.