3 Times you should call your Louisville Emergency Dentist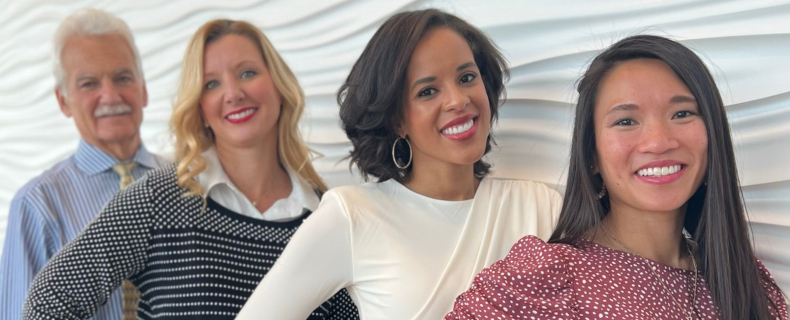 Louisville, KY
Emergencies have a way of occurring at the most inconvenient times, including after hours, on weekends or on holidays. When it comes to dental emergencies, knowing when to call your Louisville emergency dentist can make a significant difference in your oral health, financial security and overall well-being. Therefore, your trusted emergency dentists at Exceptional Dentistry want to share three crucial times when you should pick up the phone and seek emergency dental care.
Knocked-Out Tooth
One of the most alarming dental emergencies is when a tooth gets knocked out of its socket. Known clinically as dental avulsion, this can happen due to various reasons, such as an unexpected facial injury, biting or chewing hard objects, a trip-and-fall accident or a sports-related injury. The severity of the injury often depends on the extent of the tooth damage and its location.
If you find yourself in a situation where a tooth has been completely knocked out, immediate action is essential.
Here's how to handle it:
 First, handle the tooth carefully, avoiding contact with the root.
Gently rinse it with water to remove any dirt or blood.
If possible, try to place the tooth back into its socket.
If reinserting the tooth isn't possible, store it in a cup of milk or use a special tooth preservation solution.
Finally, contact your Louisville emergency dentist immediately for evaluation and treatment.
While there's no guarantee of saving the tooth, prompt care and proper storage increase the chances of reimplantation.
Exposed Dental Nerve
A cracked or chipped tooth, particularly when it exposes the tooth's nerve, requires immediate attention. Not only can such injuries cause severe pain, but they also put the tooth at risk of further damage if left untreated.
In cases where a large filling or crown has fallen out, exposing the nerve, you should also seek immediate dental care. Instead of rushing to the local emergency room, calling your emergency dentist near you is the most appropriate action. They can provide timely treatment to alleviate your pain and address the issue, helping to save your tooth from further damage.
Unrelenting Severe Tooth Pain
Tooth pain that is intense and unrelenting is a clear sign of an underlying issue that requires immediate attention. If you experience severe tooth pain that doesn't subside, contact your Louisville emergency dentist right away. Unexplained and persistent toothaches can be indicative of various dental problems, such as an exposed tooth nerve, extensive decay or even an abscess, which can be life-threatening. You can't afford to ignore this type of throbbing, relentless pain, as an untreated abscess can lead to the infection spreading to critical areas of your body, potentially affecting your heart or brain.
Emergency Dental Care in Louisville and Shepherdsville, Kentucky, and Jefferson, Indiana
While these three scenarios are clear-cut examples of dental emergencies, it's essential to address any dental problem in a timely manner. Dental issues, when left untreated, can lead to more extensive damage and severe discomfort. If you're unsure whether your situation constitutes a dental emergency, it's better to err on the side of caution and receive an evaluation.
At Exceptional Dentistry, we are proud to provide emergency dental care for our patients on an as-needed basis. When you call our office at (502) 423-7868, we will ask you a few questions to assess your condition and determine how quickly you need to be seen. Your oral health is our priority, and we are here to provide the timely care you need, even in emergency situations.